Souled Out



It was my first time at Souled Out with Ralph. He took me there for dinner last Tuesday. It is such a cool place, the waiters and waitress all clad really cool souled out t-shirts, with souled out caps and bandanas. Some wear three quarter pants, khaki pants, jeans, just name all the pants in the world. Its a free choice I think. It might just need to look a little bling. With all the variety, they all still look uniformed with the matching caps, bandanas and t shirts. Really attractive place to work at.

I know I was excited, that I could not stop looking around the place. Ralph of course was deeply concentrated in the menu in front of him. He has been here so may times, and He still needs a menu. Hmmmm. I open the menu, and with just one glance, I order. Hahah…different characters I guess.




Dinner was lovely and the company was brilliant. I had so much fun. After dinner, Ralph and I went to the Pool Bar above Fandangos in Hartamas to play some pool.

For the record, I suck at pool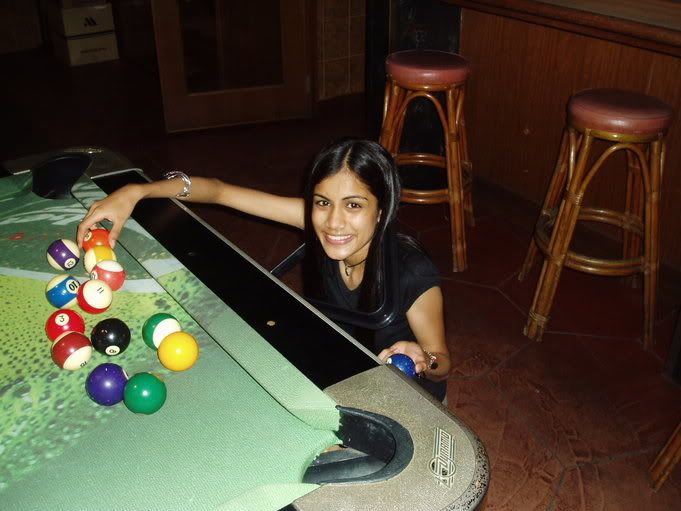 Im just good at posing.





And Ralph, is so good at it! Every ball he hits goes into the pockets! Guess someones been playing a lot of pool back in New Zealand.

Overall, I had a fun night. It was awesome.

I hope to get another chance like this, and I hope that mum and dad will let me out again this time.